COURTS SMASH NAZI COUP IN AMERICA
VIDEO:
Courts Smash NAZI Coup In America - YouTube
Courts across the land have smashed a Satanic NAZI coup led by the handlers of Hillary Clinton.
The following courts have just ruled that all attempts to stop the delegate count are Fake, Felonious and False - thank you X22 report.
These cases include:
1) US Court of Appeals, 10th District, Colorado - Case 16-1482
2) US Court of Appeals California Case 5:16-07069-ejd
3) US Federal Court District Court Judge Timothy Burgess in Alaska threw out a court case and refused to hear it
4) US Federal Court District Judge James L. Robart in Tacoma Washington rejected Hillary's Coup attempt as well.
5) Supreme Court of Colorado
6) The Lone Republican Elector that claims he will change his vote is already having criminal charges drawn up against him by the local FBI to put him away for a very, very, very long time.
7) The Recounts in Michigan, Wisconsin and Pennsylvania were all killed very quickly and the little recounting they did clearly revealed that 90% of Hillary's Votes were fake.
If you are a Minority locked into a Welfare Status - you know another 4 years of the same is worthless and most of you voted to get out of the mess you are in. Unfortunately the Democrats - the Creators of the KKK and pro-slavery front - stole your votes this election to shut you up and keep you down.
That stuff is over.
Jobs will now return to America.
In the mean time - President Bill Clinton, who has been flirting with the Hospital for years now over heart conditions, is now in the Hospital Dying of HIV - which we can reverse using the techniques found in the video : THE CURE FOR LYMES DISEASE.
My final appeal to President Bill Clinton: We can reverse your HIV, Herpes and holes in your brain but you need to come. We can also remove the Heavy Metal build up in your brain caused by your Computer Chips as you are only 70 years old - this is too young to die.
Finally - President Obama listened once again and has immediately left for Hawaii to his underground base there and will surface to play golf - a Public Relations Affair.
Their final attempt to kill the election will be on 20 January and it is called - more tomorrow
=========================
Please - keep praying that the evil plans of Satan (Lucifer) all fall flat - even the Satanic Clubs sprouting up all across American Schools all fail.
Be ready - it is the coldest it has been in Boston in 133 years as the Northern North America slides into some nasty Ice Storms.
It is so bad a Tanker carrying Gasoline slid off the Highway just outside of Baltimore. That shut the highway down.
Be ready folks. Food shelves across this nation are empty - so make your's full.
=========================
For You Intel Geeks:
Thank you for containing Obama's Christmas Nuclear False Flag and taking care of the man who was planning on Killing Trump in his Inauguration.
Further - thank you for containing the use of Micro Nukes in the Eastern Ukraine this week. The manufacturers of these devices need to be dealt with ever so quietly especially at Laurance Livermore Labs.
Many of these weapons were being brought into the Ukraine from Russia - so - wake up Russian Military. Novenkoye ring a bell Dmetri - on a road just West of a tree farm?
Finally - thank you for sending Obama #4 and #5 out of the White House until just before the Inauguration. The life YOU have saved may be your own.
=========================
The news You Need
Dr William B. Mount
=========================
----SAVINGS TIP OF THE DAY----
NEVER BUY UNLESS IT IS ON SALE
WE BOUGHT SOME EXTRA COLOSTRUM AND SEA WEED PILLS AND LIFE CHANGE TEA FROM GET THE TEA THROUGH OUR VIDEO CHANNEL BECAUSE MY HONEY NEEDS IT TODAY.
WHEN YOUR HONEY IS SICK YOU DON'T CARE ABOUT THE COST DO YOU???
=========================
REFERENCES
Mainstream Media Goes Silent After US Courts Smash Clinton Coup Against Trump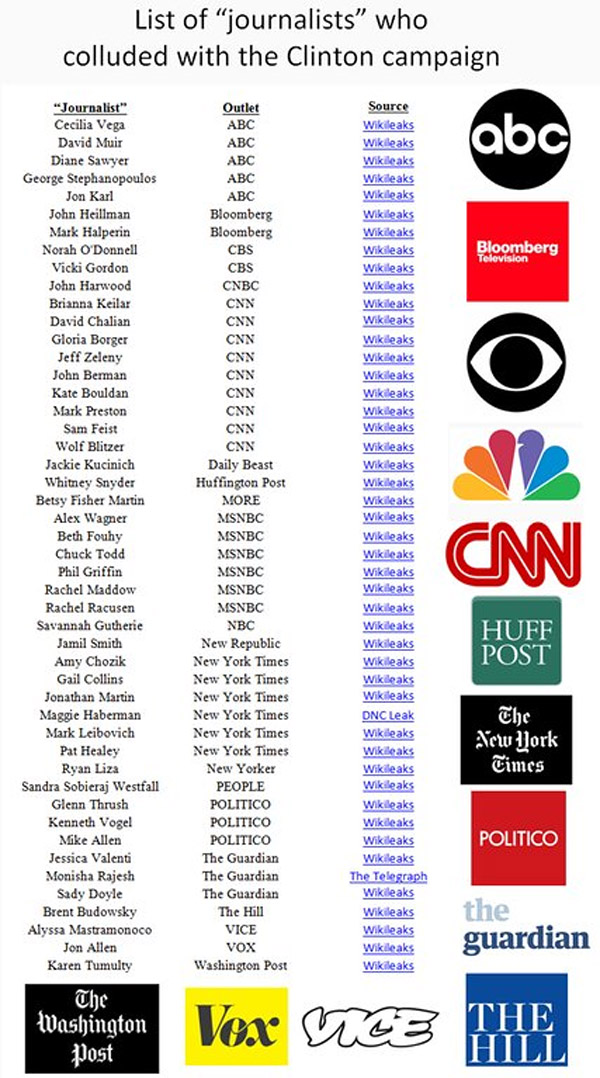 As Obama Plans Retaliation Against "Russian Hacking", A Problem Emerges | Zero Hedge
ICY MESS! 'LIFE THREATENING' ARCTIC BLAST CHILLS USA, BOSTON BREAKS 133-YEAR-OLD RECORD – InvestmentWatch
WE STATED OVER AND OVER AGAIN GOD SAYS WE WILL HAVE COLDER WINTERS AND HOTTER SUMMERS.
IT IS MINUS 31* IN BISMARK NORTH DAKOTA, ALONG WITH SOME HIGHER ELEVATION HOUSES IN MONTANA WE ARE FAMILIAR WITH
BOSTON PLUNGED TO MINUS 17* LAST NIGHT T THE AIR PORT AND UNDER 20* IN OUTLYING AREAS. THAT IS VERY COLD.
News from The Associated Press
A TRUE ASSOCIATED PRESS STORY - IT'S A MIRACLE
IT'S ALL GEORGE BUSH'S. I MEAN PUTIN'S, I MEAN TRUMPS FAULT.